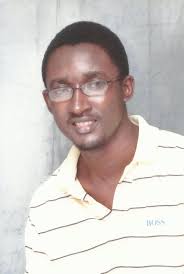 After 10 years of Boachsoft many have been looking forward to meeting the man who founded it and who owns the whole of Boachsoft. He is also responsible for the day to day running of the organization. This is a short interview.
Question: Your name is Yaw Boakye-Yiadom right.
Yaw Boakye-Yiadom: Yeah, (ky) in my local language is pronounced (ch) in English and Spanish .
Question: How do you feel after 10 years of Boachsoft?
Yaw Boakye-Yiadom: Well obviously 10 years is quite a long time? I started Boachsoft when I was in school studying a course totally unrelated to developing software so I had to juggle the two. After ten years I feel a sense of accomplishment; nevertheless there were some ups and downs particularly with revenue and I am very mindful of the challenges ahead.
Question: You are obviously a software developer pushing towards or just above 30 years, when did you start writing computer programs?
Yaw Boakye-Yiadom: I started writing computer programs when I was 13. For a short while I started with Gee Whizz Beginners All-Purpose Symbolic Instruction code (GW-BASIC). Then I moved on to QBasic and then to Turbo Pascal. Ever since then I have been programming in C/C++/C#, PHP and Assembly Language. However I don't sell my source code.
Question: 13 years that is phenomenal.
Yaw Boakye-Yiadom: Sure!
Question: When was your first encounter with computers?
Yaw Boakye-Yiadom:  I first sat behind a computer when I was about six? My mother who worked for the government took me along to a computer literacy workshop she was attending. The instructor who found me playing outside called me into a corner of the room and switched on one of the computers. It was interesting to see characters appearing on the screen after pressing a key on the keyboard.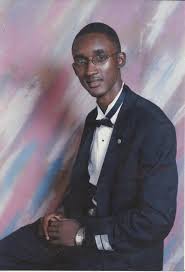 Question: After 10 years you must be doing very well?
Yaw Boakye-Yiadom: I am sure you are talking about wealth. There have been some ups and downs. Money is important to me and to my business. When Socrates was asked what men ought to seek after Socrates said justice, courage, prudence and temperance. I agree with him but I am churning out products. That means I am creating value globally and I deserve value in return.
Question: I can see you read philosophy too?
Yaw Boakye-Yiadom: Oh sure! Quite a bit. Socrates had a rather interesting view of what is just and what is not just.
Question: The most important issue for many people is what the future holds when it comes to you and your business.
Yaw Boakye-Yiadom: Well first and foremost I would like to assure all that Boachsoft would continue to make the current products available. I am working on some new products and they would be released in time. Technology is changing; this presents some new challenges and some opportunities. I would release software for tablets, phones and other embedded devices as well.
Question: What would you say was your most successful product?
Yaw Boakye-Yiadom: Well I like all my products. I believe the latest versions are the best with the latest features. However for some people Boachsoft Smartmanager 2008 was their favorite and set my Boachsoft and I far above other competing companies globally. It automatically downloaded movie details including box shots and filled the forms. That saved a lot of typing. Imagine having to type the details of over thousand movies into a database. Unfortunately I had to disable that feature.
Question: Speaking of your movie rental software, that is Boachsoft Smartmanager, what challenges do companies like netflix offer.
Yaw Boakye-Yiadom: Well technology has changed. Now broadband speed has increased. Many people are streaming movies rather than patronizing video rental stores. I do believe video rental stores would be around and although sales of Boachsoft Smartmanager have plummeted we would continue to sell more copies for years to come. However I am diversifying into the new rental markets but I am not leaving my customers behind.
Question: People want to know more about you? What are your hobbies?
Yaw Boakye-Yiadom: I have quite a few. Reading, listening to music, going to the beach, playing pool or what people call snookers, watching movies and chatting with family members.
Question: What is your favorite food?
Yaw Boakye-Yiadom: Well interestingly enough that keeps on changing.
Question: What were your high school days like?
Yaw Boakye-Yiadom: Oh I worked hard but I had time for fun. I attended Presbyterian Boys' Secondary School-Legon in Accra, Ghana but I am not a Presbyterian. I was a science student. In my final year I was the President of the school's Civic Education Club and I graduated with good grades. In my undergraduate days in the university I studied a course totally unrelated to computer science.
Question: I know people from Africa are from different ethnic groups and speak local languages as well. What local language do you speak?
Yaw Boakye-Yiadom: You are right. I am from Akyem land in the Eastern Region of Ghana and I am proficient in the language Akyem-Twi.
Question: What are some of your favorite maxims?
Yaw Boakye-Yiadom: With maxims I have quite a few favorites. When I was a little boy my father had a sticker on his car which said: "Don't give up! Your miracle is on your way?"
Question: Lastly if you had the chance to speak to the world what would you say?
Yaw Boakye-Yiadom: Wow! You know life doesn't last forever so we've got to do the little we can. We must not only seek to control the future but we must seek to open up the future by dreaming big , detecting trends and making optimum use of the resources we have. Don't forget to patronize Boachsoft products.
video and equipment rental software
http://www.videorentalsoft.com
landlord software, property management software
http://www.landlordsoft.com