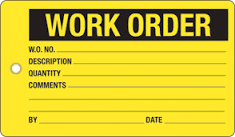 This year I added another product to the product line. I released Boachsoft LowRider 2016 — the very first version. It is a vertical market software.
There should be no abiguity; Boachsoft LowRider is software. When people hear low rider they usually think of the modified cars that bounce on the road. A low rider is an automobile or other vehicle modified so that its ground clearance is less than its design specification. Lowriding is modifying a vehicle in this manner; that is modifying its aerodynamics, lowering its center of gravity, or changing the gear ratios of the drivetrain. The aim of the lowriders is to cruise as slowly as possible — Low and Slow. However, some have a negative view of this practice. In many places laws have been passed so vehicles can only be as low as 14 to 21 inches of the ground.
Boachsoft LowRider is software but it has a connection to vehicles.
What is that connection? Nothing but the repair shops in which people service their vehicles.  Boachsoft LowRider 2016 is the ideal software not only for automotive repairs but for repair shops of all categories. These include boat repairs, ship repairs, computer repairs and airplane repairs.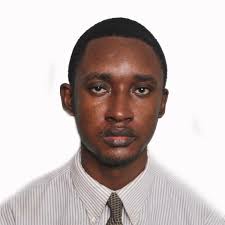 To provide you with excellent products and customer service Boachsoft has gone a step further; there is an integrated feedback form in the software which makes it so easy to gather customer feedback. As I have already stated central to Boachsoft's success is valuable customer feedback and this I cherish.As the founder and sole proprietor of Boachsoft I would like to assure you that Boachsoft would continue to provide free evaluation versions so that you can assess whether Boachsoft products are appropriate for you or not. It is appropriate for repair shops of all categories.
In the previous articles on this blog I talked about how useful software is. Boachsoft LowRider 2016 comes at a low price tag — $349 estadounidensi. Whether you are a small independent repair shop owner or an owner of a large outlet the savings and efficiency garnered from using Boachsoft LowRider 2016 are enormous. You and I know that labor does not come free. Lets imagine that you run your repair outlet without software. You would still have to keep records of your customers, their vehicles, your inventory and so on. Let's assume that you employ someone to do this for you at an hourly rate of $15 per hour. Assuming, he or she works 8 hours a day, 6 days in a week that comes to $120 a day, $720 a week and over $35,000 a year. So the price tag of software is very low. Assuming you use the software for 5 years before upgrading you save (($35,000 *5) – $349 ) and this is $174,655. Boachsoft LowRider 2016 has no hidden charges and no annual fees. It's a one time fee for each version and you get one year free support with it.
So should software be the enemy of the middle class (working class) or unions.No! When businesses use software they safe a lot and they  employ fewer people. The benefits to all shouldn't be too difficult to see. When businesses reduce their costs it translates to lower prices of goods and services. So the expenditure of workers would be less.
Software leads to a factor of ten. There should be no doubt now. Boachsoft LowRider 2016 is deployed with a powerful search module and reports which provide you with the right information just when you need it. Finding a customer's record or the record of an inventory takes a split second only. Without software it would take you minutes if not hours to locate a particular record. Boachsoft LowRider is shipped with a free enterprise level database. Before purchasing any business software that stores lots of records do find out whether it is shipped with an enterprise level database. With Boachsoft LowRider's enterprise level database the maximum amount of data that can be entered into the software is 32 Terabytes. Needless to say that it is only limited by system resources. That in this case would most likely mean the size of your hard disk drive. Other features of enterprise level databases are atomicity, concurrency, transaction isolation and durability. These ensure that your database is always in a consistent, corruption free state. Transaction isolation and atomicity ensure that a number of updates or modifications to the database are treated as 1. This means that either they are all committed or canceled entirely.
Many people want software that is easy to use. With our simple installer, you could have the software up and running on your desktop in no time and with only infinitesimal effort. I have taken steps to ensure that the software is as easy to use as possible. I even went further to look at parts of the program where finger strain from repeated typing could be reduced and I modified it appropriately.
The easy to use back up feature makes backing up so easy. Do back up regularly to a safe location. Software is useful for more reasons; I would talk about that another time.
Most repair shops use purchase orders in managing inventoy and workorders to manage their job routines.
Boachsoft LowRider is ideal for every business that makes use of work orders. But what exactly is a work order. A work order is an order received by an organization from a customer or client, or an order created internally within the organization.

A work order states
⦁ the quantity of the product to be manufactured, built or fabricated
⦁ the amount of parts or raw materials to be used, their prices and amounts
⦁ the types of labour required, rate (per hour or per unit) and amount
⦁ the machine utilisation for each machine during the routing process, its rate and amount
Boachsoft LowRider makes it so easy to create and manage workorders. It is ideal for every business that uses work orders. You would be surprised how people apply Boachsoft products.
One reason to stick to Boachsoft is that Boachsoft is committed to growth, innovation, improvement and excellent customer service.
Boachsoft makes an excellent repair shop management software  — perfect for workorders as well.
---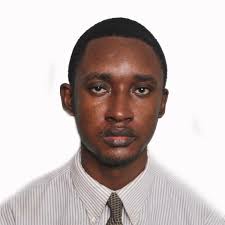 Yaw Boakye – Yiadom is the founder and 100% shareholder of Boachsoft.Author: