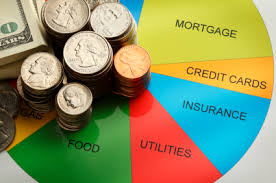 Home Budgeting
Many people have difficulty creating home budgets. Where do I start? How do I go about it? How does inflation affect the home budget? These are some of the questions they ask. I would be answering these questions in this blog post.
What is a Budget?
First of all  let's answer the question: "What is a personal budget?". The word budget is derived from the old French word "bougette" which means purse or wallet. In Spanish it is called presupuesto. The answer to this I am sure is all too familiar to many.  A personal budget is a finance plan that allocates future personal income from various sources towards expenses, savings and debt repayment.
A personal budget is important for many reasons. Personal budgets allocate resources more efficiently. Personal budgets help people to save and  to meet financial obligations by harnessing the tools at their disposal. A budget also has a psychological effect which helps people to keep their finances on track.
Creating a Personal Budget?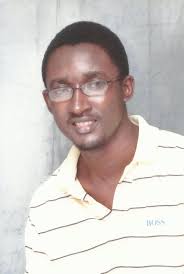 Creating a personal budget can be done with simple tools like paper, pen, calculator and envelopes or with the most intuitive, sophisticated but easy to use personal finance software like my product Boachsoft Finance 2012. I  developed this product to serve this purpose and much more. Another way to  create budgets using computers is to use spreadsheets like Microsoft Excel, Lotus and Open Office. While  the paper, pen and calculator method is the cheaper of the two this method is the most laborious and there is little incentive for anybody to use this method because software is so cheap.
Whatever method you choose you would first have to gather some data. If you are creating a budget with software you can do this by entering data over time; you would then use reports generated to create a budget. In Boachsoft Finance 2012, enter your expenses and income into the registers for the various accounts. Assign categories like "food" to them. After about a month click the reports center in Boachsoft Finance 2012 and then generate income-expenditure report or budget actual report for the previous month. Print and use this data for your budget. You can also use typical published data to create your first budget.  Later in this post you would get some helpful data to help you with your first budget.
After obtaining your data go to the budget center by clicking the button labeled budget from the toolbar. Without data this tool can still help you in creating your budget. Just look through the categories and enter estimated amounts. As you enter budgeted amounts for income and expense categories.you would see a summary in the bottom panel. This would also tell you whether you are going to have excess funds available or whether your finances are going to be in the red. If you are going to be in the red then you can think of going for a loan, looking for extra work. or reducing your expenses. When you have excess funds then you can think of taking your family on vacation or investing the money. Boachsoft Finance 2012, converts whatever amount you enter to the daily value even if you enter it monthly, weekly etc. so the amounts the data you enter would vary slightly.
If you choose to use spreadsheets, there are many templates online. Download and start using one these templates. However, using a personal finance software is easier than this method.
Examples of Home Budgets
I am sure you would agree with me if I say that all hands aren't
equal. In other words incomes vary in market economies. The middle class in most countries constitute the largest segment of society so typical data provided are usually reflective of budgets from middle class families. The upper class constitute just about 1% of society. However, whatever class your income places you  in,  a personal budget is a priceless tool.
The following provides us with data on family budgets. While a budget is usually divided into inflows (income) and outflows (expenditure) typical household budget data available only displays expense categories. Boachsoft Finance 2012 makes it not only possible to budget for income categories but makes it very easy. In most developed countries on average the household budget is:
| | |
| --- | --- |
| Category | Proportion |
| Housing | 26% |
| Transportation | 23% |
| Recreation | 21% |
| Food | 21% |
| Clothing | 7% |
| Health | 2% |
According to the US Census Bureau the median household income for 2014 was $51,939. Accourding to a US Department of Labor report, in 2014 Americans spent on average the following amounts on the following categories.
:Category
2014 Amounts($ USD)
Food at home
3,971
Food
away from home
2,787
Housing
17,789
Apparel
and services
1,786
Transportation
9,073
Health
Care
4,290
Entertainment
2,728
Cash
Contributions
1,788
Personal Insurance and pensions
5,726
Other
Expenditures
3,548
Total
53,495
To provide you with more data a typical monthly household budget in North America::
Category
Amount
Mortgage
$850.00
Home
and Auto Insurance
$110.00
Natural
Gas Utility
$50.00
Electric
Utility
$50.00
Water
Utility
$30.00
Internet
$60.00
Cell
Phone
$80.00
Car
Gas
$140.00
Groceries-
$150.00
Out
to eat/fun money
$50.00
Home/Vehicle
Maintenance Envelope
$25.00
Clothes
Envelope
$15.00
Vacation
Envelope
$25.00
Holiday/Gift
Envelope
$10.00
Typical annual amounts:
Category
Amount
Proportion
Food
$6,372
13%
Housing
$16,895
34%
Apparel
and Services
$1,725
4%
Transportation
$7,658
16%
Healthcare
$3,126
6%
Entertainment
$2,693
5%
Personal
Insurance and Pensions
$5,471
11%
Other
$5,127
10%
Total
$49,067
99%
A Word About Inflation
I am sure you have heard of inflation. What is inflation? In simple terms it is the rate at which money is losing its value or the rate at which prices of goods and services are increasing on average.  If you live in an inflationary economy or in other words an economy with high inflation then adjusting your budgeted amounts to make provision for this is a must. Most developed countries have relatively low inflation so you don't have to worry if you live in the developed world. In 2016 end of year inflation for the United States  is projected to be about 0.9%. This is a relatively low figure.
To put it another way with inflation you would have to put up more money in the future to buy the same quantity of goods you bought today. Boachsoft Finance 2012 provides you with a tool to find out the amount of money you would have to put up to buy the same quantity of goods in future. This is the inflation calculator. Select the inflation calculator on the tools menu to use it.
Adjusting a budgeted figure to make provision for inflation isn't difficult. Just add 1 to  the forecasted inflation rate  and multiply it by the annual budgeted amounts.  For example to adjust the budgeted annual figure for food which from one of our tables  is $6,372 we would  carry out the calculation below:
(1 + 0.9%) * $6,372
(1 + 0.009) * $6,372 =  $6429.35
Conclusion
I am sure you would now be more comfortable when creating your next budget. The data provided above and the tools we talked about should make the work easier. Personal budgets help keep personal finances on track. Using personal finance software like Boachsoft Finance 2012 is definitely the best way to go about it.
---
Boachsoft  LowRider 2016 is an excellent work order and repair shop management software.
---
Credit: Yaw Boakye-Yiadom – Boachsoft Founder and Sole Proprietor.