Boachsoft Dammen is a version of the popular international board game called checkers or draughts in many places that can be played on computers, tablets, and phones. Whether you already know how to play the game, and have been playing it for years, or are about to play it for the first time, you won't ever regret playing Boachsoft Dammen – a truly great version of checkers.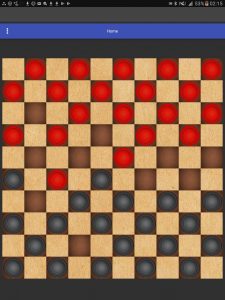 There are some people out there who want to know whether they should install it or not, and have been looking for answers. You should install it, and here are some good reasons why.
Boachsoft Dammen Entertains
It definitely does! You will be thrilled. Boachsoft Dammen has a beginner level that makes the game so interesting for novices. You can at least win a game at this level as a novice, and so you won't be intimidated, giving you time to learn the rules of the game, sparking joy for you whenever you win. If you are already experienced, there are advanced levels that will give you the challenge you need. Boachsoft Dammen allows you to undo a move when you accidentally make a wrong move, and if you accidentally undo a move, you can redo the move, a feature never found in computer board games.
To Sharpen Your Thinking Skills
The mind is a terrible thing to waste, but sadly some people who have been searching for new ways to exercise their brain haven't found any other way. Draughts or Checkers sharpens the mind, improves a person's analytical thinking skills. Unlike other games, one has to always think ahead several moves ahead, for no one wins this game without that. So you ask yourself, if I move this piece in this direction, within two alternating moves would I be ahead or would I be defeated? By constantly doing that, one becomes a better thinker.
To Keep You Occupied
Folks say, the devil finds work for idle hands. Whether you are a corporate executive working 7 day weeks, a student who frequently has abundant time, or are on retirement and are over 70 years, I am sure you sometimes find yourself with some free time at a place where you can't do any work, or can't find anything interesting to do. That is the time to sit behind your laptop or desktop, pull out your phone or tablet and play Boachsoft Dammen. You will be making very good use of your time. As you play, you will be entertained, which will lower your blood pressure, and it will also sharpen your thinking skills.
One woman who was on an 18 hour flight recalls getting bored after sleeping, watching two movies, and reading a book. She agrees that if she had Boachsoft's version of checkers on her she would have been thrilled.
To Make Money
There is another reason to play dammen. If you become very good, you can participate in contests or tournaments, or even represent your country in international contests that are held regularly. Besides taking home trophies, one can earn a lot of money. Maybe you have never thought of yourself as a sportsman, but you could be the next Michael Jordan, Tiger Woods, or World Pele of checkers.
Installing Boachsoft Dammen, a version of Draughts or Checkers, should definitely be a must for everyone. Install it now, don't wait!
---
To acquire Boachsoft Dammen from the Microsoft Store – click draughts, checkers, dammen
To install it from the Google Play Store – click draughts, checkers, dammen
---
Credit: Boachsoft Founder, CEO- Yaw Boakye-Yiadom (pronounced Yiaw Bwachi-Yiadom)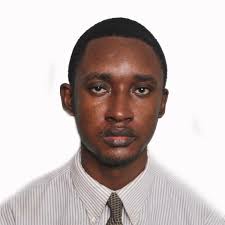 For other interesting articles visit http://throbbingperspectives.blogspot.com