This month Boachsoft, building on its past strengths, released Boachsoft Finance 2018 which is undoubtedly the best personal finance, home budgeting and money management software for the windows desktop. It will also work on windows laptops and the Microsoft Surface Pro laptop. It adheres to Boachsoft's mission of developing unquestionably the very best of software for its niche markets. In fulfilment of its vision of providing superior technology wherever possible Boachsoft will make lite versions of the 2018 edition of Boachsoft Finance available for Android and Apple iOS.

With this software Boachsoft is seeking to meet the needs of people with no knowledge of generally accepted accounting principles who need to optimize their finances, keep track of their accounts and predict their future finances with a great deal of certainty using an easy to use software.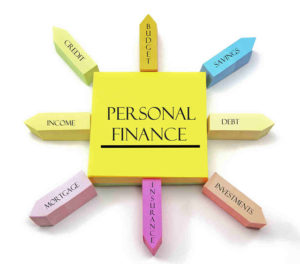 Boachsoft's mission is also to promote the economic advancement of countries. The family is the basic unit of society; when family finances are optimized then society will have happier families and a better economy. In order to promote the economic advancement of countries Boachsoft has made sure that the currencies of all countries have been included in the software. Boachsoft has also provided a functionality that allows users to frequently update currency exchange rates as well as stock quotes.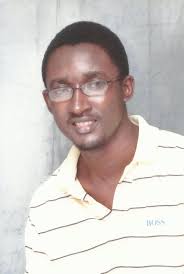 Businesses play no small part in economies. Boachsoft Finance 2018 is also appropriate for the management of very small businesses. If you need to run a business without accounting jargon Boachsoft Finance is absolutely the right choice.
Another step Boachsoft took to ensure the economic advancement of countries was adding a feature that enabled users to easily organize their financial institutions wherever they find themselves. The new banking center does just that. Adding and associating financial institutions with accounts is now much easier. When working in the registers of the various accounts one can quickly access the bank's website by clicking a new button. You can also easily import ofx transactions into the software and have your accounts reconciled.
Boachsoft recognizes that keeping personal finance on track requires more than just great software. It requires lots of information. We encourage our users to join a personal finance forum. Boachsoft has an online personal finance forum available to help users of Boachsoft Finance 2018 obtain more information. We have made it easy to access this resource by adding a menu item that takes users straight to our fora. The Boachsoft personal finance forum helps users obtain more information and answers to their questions. For any discussion forum to be effective the principle of reciprocity must be adhered to by all parties. Users are encouraged to share information so they can receive answers to their questions.
In Boachsoft Finance 2018 access to support resources and tutorials have been improved. The documentation that accompanies the software is now much better. Many people find learning from videos easier. A picture they say is worth a thousand words. Videos offer much more. In Boachsoft's online youtube channel we have made support videos available to help users better use the software. There is now a menu item that takes users straight to Boachsoft's youtube channel.
There are a myriad of new software features aimed at helping users better optimize their finances. Let me touch on a few. The software now generates alerts at startup. The Schedule Screen groups your scheduled bills, deposits and transfers into two: upcoming bills and overdue bills and deposits. However it is still easy to forget your scheduled bills and deposits without the new system of alerts and reminders. You can create reminders which will pop up periodically to remind you of upcoming bills.
Boachsoft Finance's forecasting feature is second to none. It now has more features. Forecasts frequently but not always include budgeted items. Since people usually budget annually or over different time periods financial forecasts can be distorted. To solve this problem there is a new feature that converts all budgeted amounts to their monthly equivalents when required.
Credit card and loan tracking are now much better. Credit cards usually have monthly spending limits. Some also have daily spending limits. New features help you adhere to these limits by providing you with the right notifications at the right time. If you had trouble printing reports with graphs, in previous versions of the software you'll find the new printing and print previewing functions very handy.
To provide user's with world class payment processing free of hassles Boachsoft has switched to BMT Micro Incorporated of North Carolino, USA. The company accepts all online payment methods. Product fulfillment will occur instantly after payment processing. A button and a menu item take user's straight to the Boachsoft Finance product page from where the product's BMT Micro order page can be accessed.
If you don't have Boachsoft Finance 2018 already now is the time to download it. A free 60-day evaluation version is available.
---
Boachsoft Lowrider 2016 is an excellent repair shop management software as well as an excellent work order management software. Boachsoft also makes excellent landlord software (property management software) and video rental software.
---
Credit: Yaw Boakye-Yiadom , Boachsoft Founder and CEO. All rights reserved!
Yaw Boakye-Yiadom is pronounced [Yiaw Bwachi – Yiadom (chi as in chill)]