Choosing a repair or maintenance outlet for your phones, PCs or cars is as important as making a purchase decision. Especially when you need to repair or maintain many items on a regular basis. To help you better select repair outlets here are a few tips.
Create a Budget For the Repair
The first thing you need to do is to ask yourself of the amount of money you are prepared to spend on your repairs. Knowing your budget would help you select the best repair outlet around you. They all don't charge the same. Some charge more. For some repairs franchises charge more.

Knowing your budget is also important in making the buy-repair decision. In budgeting for a repair you would spend more time if this is your first time. If this is routine maintenance or repair you most likely know how much you spent on the previous repair. The figure can be used for the budget for the current repair. If this is your first time then look at your finances and decide the maximum amount of money you want to spend for the repair.
Buy/Repair decision
Is buying a new item better than repairing an old item?
The first thing you have to find out is the price of a new item. If it is a laptop or vehicle for example, find out the price of a new item on the market. The cost of the repair should not be more than the price of a new item on the market.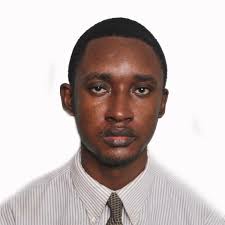 Is it possible for repair costs to exceed the price of a brand new item? Yes. Manufacturers of laptops for example buy components in bulk. They therefore spend far less money on each component. The cost of the laptop is therefore lower. When you choose to repair a laptop the repair outlet may choose to order individual components needed for the repair. They would be purchasing it at a far higher price. The repair outlet may choose to make a little profit on components purchased so you may end up spending more money repairing an item than purchasing a new one.
If you are running a business, this is a capital budgeting decision. Laptops and cars have a depreciable life of 5 years. After 6 years the book value is zero under the modified accelerated cost recovery system (MACRS). Although the book value may be zero the item may have value on the market. It may be worthwhile selling the item and purchasing a new item altogether. If the cost of the repair is more than the market value purchase a new item and sell the old item.  Your decision would ultimately depend on the option which results in the higher net present value.  In other words if the present value of all expected future cash flows is less than the repair investment do not go ahead with the repair.
Some people spend a great deal of money repairing laptops. They are capable of purchasing new ones. Why are they repairing them then? The answer: they need to get their data out. I must emphasize that the whole data including the operating system resides on the hard disk. The data does not reside on the monitor or screen. The data does not reside on the cpu or memory. It is only the hard disk drive you need. Solid state drives are fast replacing traditional hard drives. If the hard disk is working just take it out and purchase a similar new laptop. Your old hard disk should work with the new laptop and most of your programs should run flawlessly. If there are any hitches use the old hard disk as an external hard disk and transfer your data to the new PC.
If you aren't tech savvy purchase a new laptop and ask a repair shop to help you transfer your data unto the new PC.
Before sending your PC for repairs ask yourself if you have any sensitive data stored on the hard disk. If you do take out the hard disk before sending it to the repair shop.
Know your needs
A need is defined as a deficiency giving a particular situation.
What are your needs? This is the question you ought to ask yourself before sending an item for repairs. Knowing your needs and having an accurate description of the problem would help the repair outlet meet your needs. You would also spend less money. Knowing your needs is an important step in making the buy-repair decision which I explained with clarity above. If you need a trending feature not present on your current item then purchasing a brand new item may be worth the cost.
When sending an item for repair the first thing you want is a working item. But this may not be all. Aesthetics is usually another need. You would want the aesthetics or beauty of the item preserved. This may be one of your needs; don't hide it. Let them know. Safety is another consideration. You should have this in mind when selecting a repair outlet.
Conduct a Research
The next task before you is selecting the outlet. You would most likely select a repair outlet close to you. Begin by speaking to your family members, friends and colleagues at work. Find out about their experiences. The costs incurred. If you are repairing a vehicle your insurance provider may recommend vehicle repair outlets for you to use.
You would most likely spend more time selecting a repair outlet the first time. Afterwards, choosing a place for your repairs may be a simple decision because of your previous experience. If you are selecting a place for routine repairs and maintenance it is important that you spend a great deal of time making the selection. If there is only one repair outlet in town then you have no option but to use the services of that repair outlet. If there are more visit each of them and interact with them.
Find out if the repair outlet has a website. You could glean lots of information from the websites. Repair outlets that blog about repair issues and offer tips online offer you a unique opportunity to make an assessment online.
Another way to make an assessment online is to read reviews. Many websites offer a platform for individuals to offer reviews of the services of repair outlets around you. Another way to get information about a repair outlet is contacting better business bureau (BBB).
In choosing a repair outlet find out if they offer warranties. This is a plus. Some do. Others don't.
Make a Choice
Next comes the selection. Review the information you have and select a particular.outlet. An outlet that uses a good software like Boachsoft LowRider 2016 Repair Shop Management System to generate work orders and receipts might be just what you need. It would provide you with the components purchased, labor performed and labor costs as well as other miscellaneous costs.
For some services such as auto repairs and maintenance, a repair shop that sends you maintenance notifications by email might just be what you need. If the outlet has an app that would be great download it and use it to schedule your repairs and maintenance.
A repair shop that offers you quotes or estimates is definitely better than one that does not. So is a repair shop that has a map on its website or offers deliveries and pickups.
If you travel a lot then a franchise may be more appropriate for you. That way wherever you find yourself you would get the same quality of service, same experience and the same charges.
Send Your First Item
Next send your first item to the repair shop.
Evaluate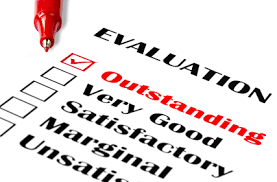 The last step is conducting a post repair evaluation. Did the outlet do a great job in a reasonable time at an affordable cost? If it did then choosing a place for your next repair is going to be a simple decision.
Feliz Navidad. Merry Christmas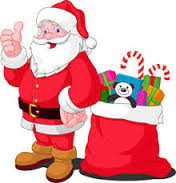 ---
Boachsoft LowRider 2016 is the best repair shop management software. Ideal for managing all types of work orders
Boachsoft also makes an excellent landlord software
---
Credit: Yaw Boakye-Yiadom  (Founder and Sole Proprietor of Boachsoft)